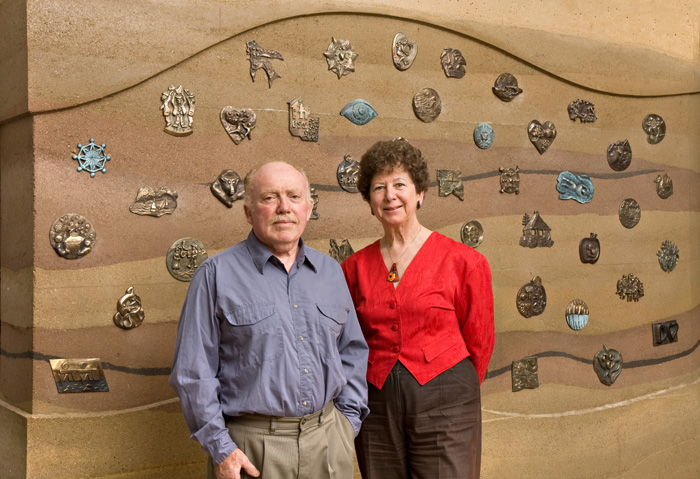 "Spirit Of Kelowna"
A community project involving well over a hundred Kelowna residents
11 to 78 years old. No artistic experience was required. 104 Bronze medals have been permanently installed in two earth rammed walls in the entrance foyer of Kelowna City Hall. Photos are also part of this legacy.


© Copyright 1997-2017 Geert Maas & Geert Maas Sculpture Gardens and Gallery Inc.