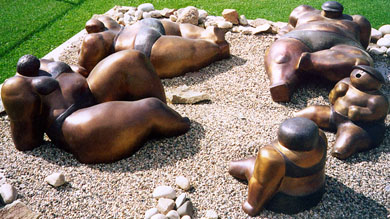 "On the Beach" Bronze, with various patinas.
These limited edition figures are part of many other works of Geert Maas' On The Beach Theme.
On the Beach group sculptures can also be seen in public art collections.

© Copyright 1997-2017 Geert Maas & Geert Maas Sculpture Gardens and Gallery Inc.